GREAT RIVER TRAIN STATION PHOTOS




First Great River Train Station 1897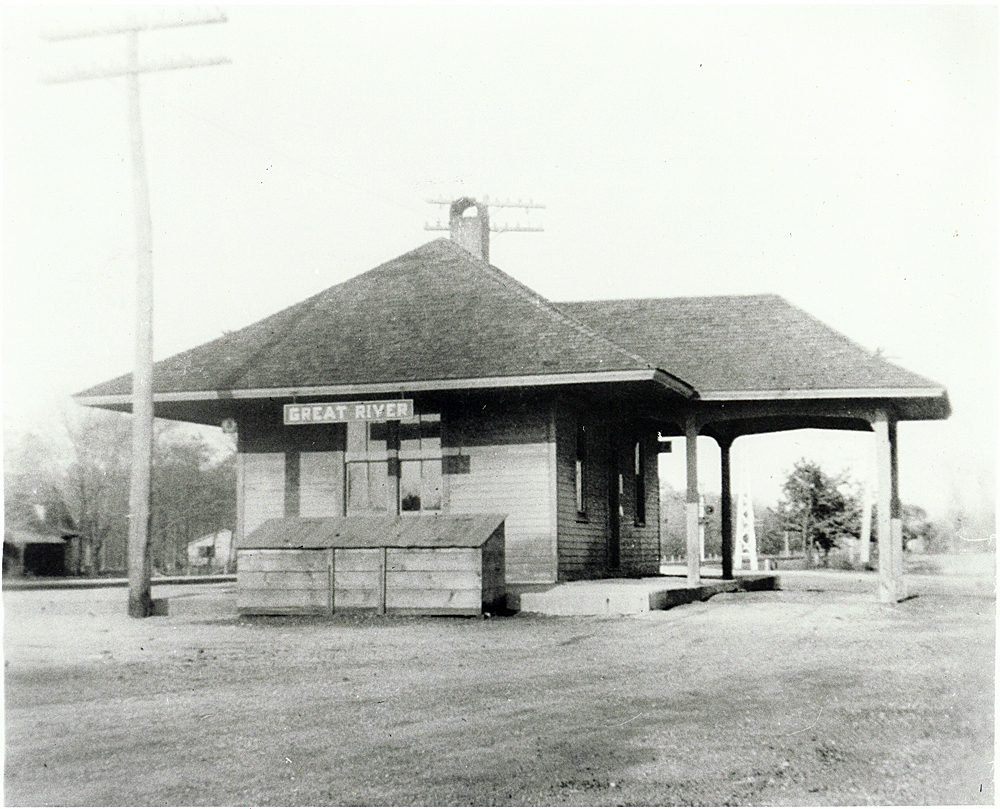 Looking West in 1927
Photographed by James V. Osborne, LIRR block operator



Westbound at Irish Lane - Jan 27, 1940
#3148 spewing smoke everywhere, obliterating the entire train.
The locomotive is a PRR class E3sd Atlantic (4-4-2).



Burned down in 1943



Eastbound west of Great River Station - Dec 1947
#5072 is Pennsylvania Railroad Pacific class K4s. It's pulling a PRR tender and baggage car.



Rounding the curve westbound at Irish Lane
#3740 is also a PRR K4s Pacific.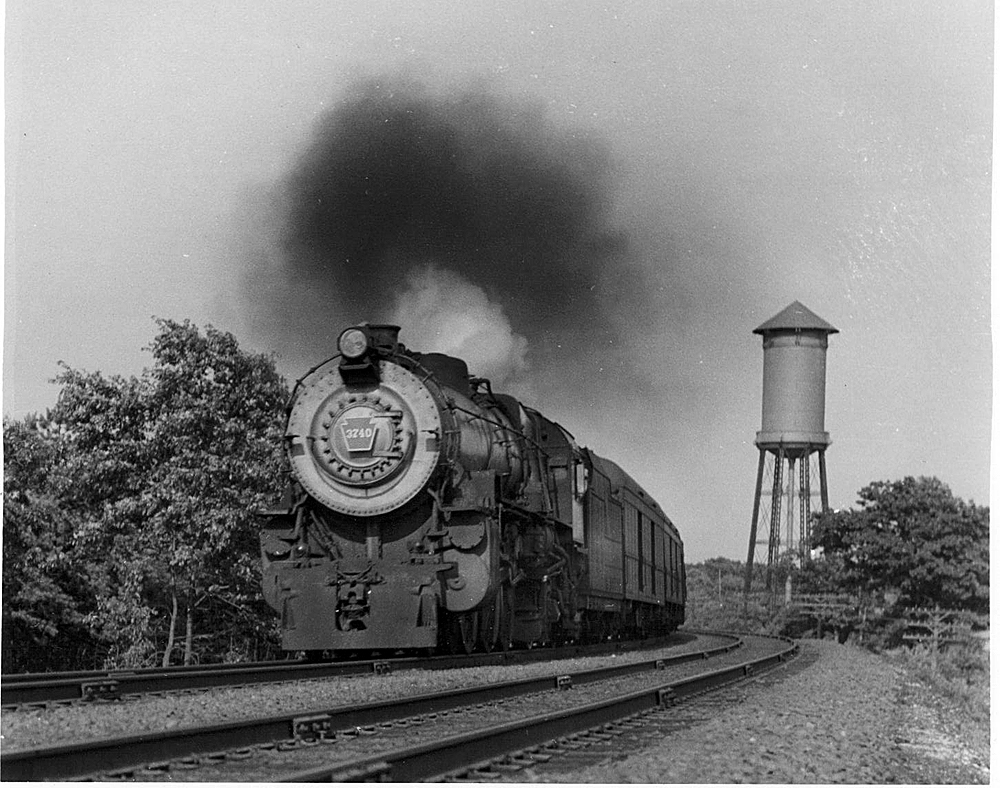 Passing under the Parkway Bridge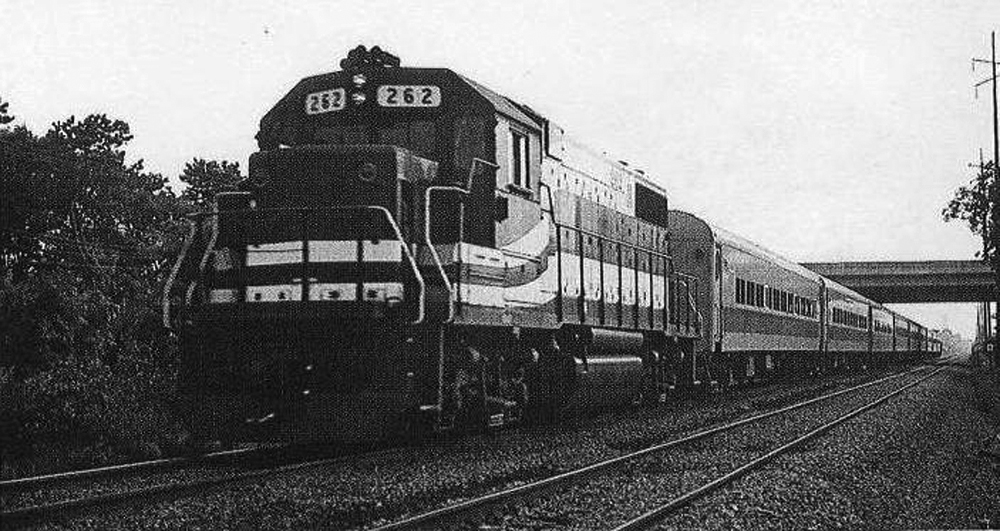 Great River Station 1966
Photograph courtesy Dave Keller

---
Buy Dave Keller's New Book!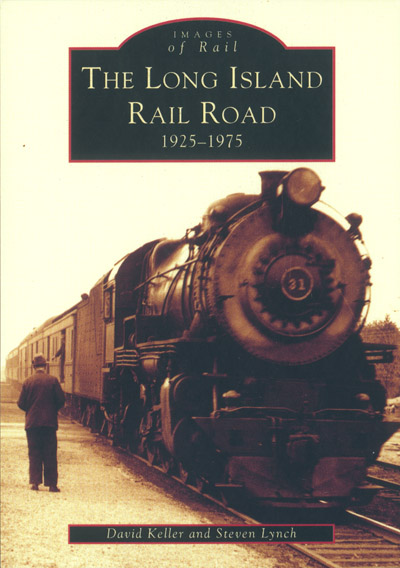 Visit Dave Keller's and Steve Lynch's LIRR websites at...

http://www.trainsarefun.com
---
The following photos are presented courtesy of Art Huenke, long-time East Islip resident.
Visit Art's fascinating website at http://arrts-arrchives.com/
Also Visit Art's online Ebay store at http://stores.ebay.com/aRRts-aRRchives

RARE 1947 PARKINSON COLOR SHOT OF E6s NUMBER 1321 WESTBOUND AT GREAT RIVER



THE CANNON BALL with 17 HEAVYWEIGHTS CROSSING CONNETQUOT RIVER
(Visit http://stores.ebay.com/aRRts-aRRchives to purchase a High-Res print of this photo!)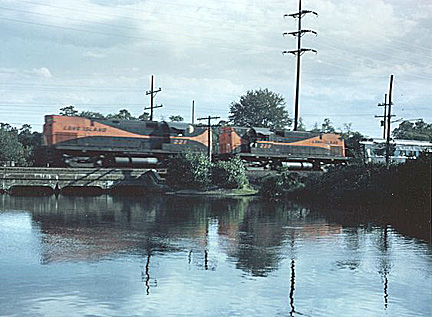 THE CANNON BALL with 17 HEAVYWEIGHTS approaches MAITLANDS CURVE, West of Great River Station